This is a list of the
Enemies
that appear in the Ty universe, which includes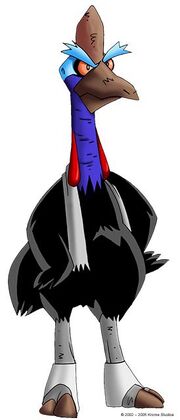 the Bosses.
Cane Toad
Crab
Fire Dragon
Flying Fortress
Leech
Lil' Neddy
Magpie
Max Mongoose
Mix
Mud Crab
Neoceratops
Ninji Ferrets
Red Fox
Rhino Beetle
Roach
Robo Bug
Robocrab
Robo Fluffy
Salty
Shadow
Shark
Skink
Spider
Tabi
Tick
Uber Blue-Tongue
Uber Frill
Uber Gecko
Uber Goanna
Ad blocker interference detected!
Wikia is a free-to-use site that makes money from advertising. We have a modified experience for viewers using ad blockers

Wikia is not accessible if you've made further modifications. Remove the custom ad blocker rule(s) and the page will load as expected.